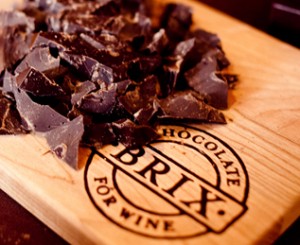 Two of my most favorite things!!! Just the sound of those two words gets my senses buzzing! I saw an ad for Brix Chocolate that claims they have a chocolate that complements champagne. A pulmonologist from Ohio, Dr. Nick Proia, crafted three kinds of chocolate specifically blended to complement wine without confusing the palate.  I like this quote found on the Brix Chocolate website:  "Fact: Both the cacao bean and red wine are rich sources of flavanoids, a heart disease fighting antioxidant."  Sounds good to me!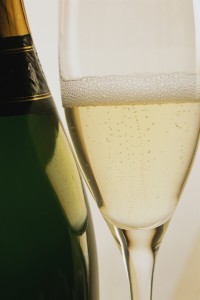 Personally I have no problem combining ordinary high quality chocolate with wine. I do however feel that just like pairing particular wines with certain foods, it is important to choose the right type of chocolate to complement the grapes you are pairing it with. For example, white chocolate pairs well with a buttery chardonnay (my favorite type) or champagne – even zinfandel. Milk chocolate pairs well with Cabernet Sauvignon. Milk chocolate with caramel pairs well with pinot noir, and my favorite pairing – dark chocolate pairs well with zinfandel and cabernet sauvignon.  I have yet to try chocolate with an interesting champagne I found when wine tasting in Sonoma County, CA. It's KORBEL Rouge and is a medium-dry champagne created from pinot noir and cabernet sauvignon grapes. The champagne is a beautiful deep red color and has the aroma and flavor of black cherry, strawberry and plum. I plan to have some shipped so I will try it first with milk chocolate.  I also love the combination of chocolate-covered strawberries with champagne!
Now off to an afternoon of wine and beer tasting! Do you have any particular wine and chocolate pairings that you like?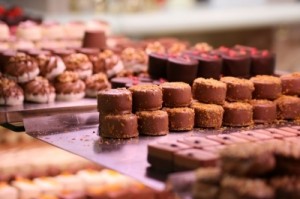 Image: Simon Howden /
FreeDigitalPhotos.net