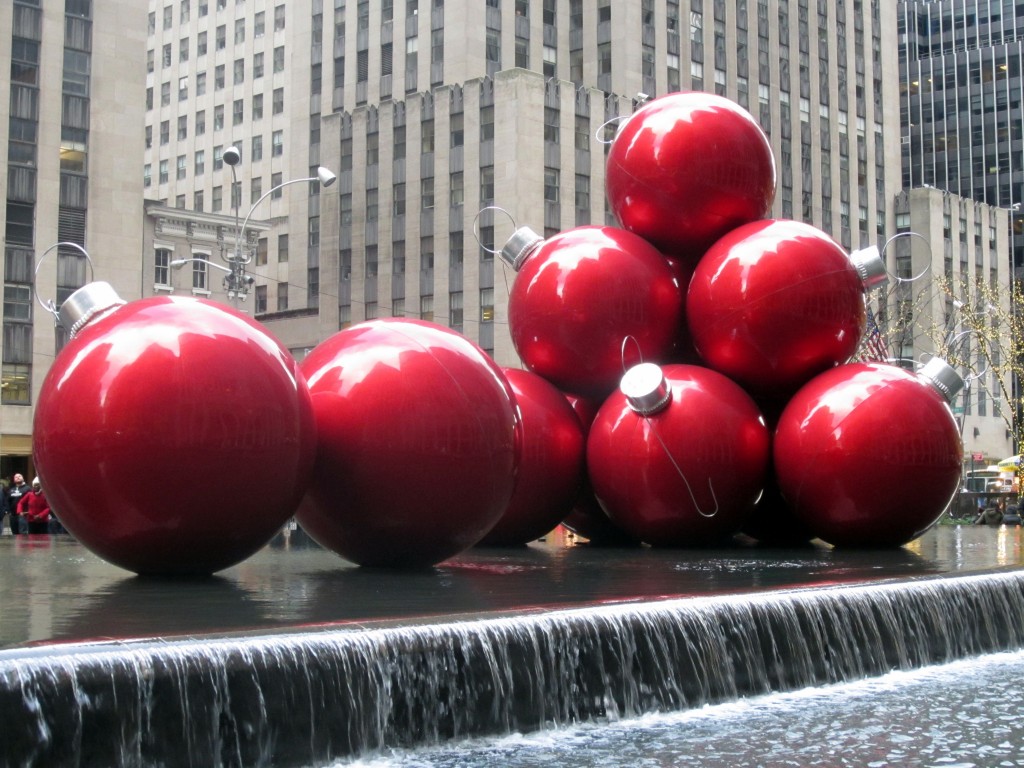 There is no better place to be at Christmastime than in Manhattan! I had a milestone birthday this year and chose to celebrate it in NYC.
I started off my trip with a visit to the 9/11 Memorial…something I have wanted to do for a long time. The memorial is under construction, but there are two pools built on the footprint of the twin towers to memorialize the event and the victims. They are quite spectacular and list the name of every victim from that horrific day and also include the victims from the 1993 World Trade Center bombing. Eventually there will be a museum and once the new buildings are completed the area will be open on all sides. The memorial is very moving, but even more moving is St. Paul's Cathedral right next to the World Trade Center site. St. Paul's stood both physically and spiritually throughout all the chaos that ensued as a result of the 9/11 attacks and therefore earned the title "The Little Church that Stood". It became a refuge for the rescue workers to pray and seek comfort and support. Since then the church has become a sanctuary for all to see the memorabilia and to mourn the victims.
Beyond the 9/11 Memorial there is so much energy and so many things to do in Manhattan. Highlights of New York City at Christmas include Macy's, Rockefeller Center and the Christmas tree, the Top of the Rock Observation deck, Central Park with the horse drawn carriages, and a glimpse of the Times Square New Year's Eve ball. One of my most favorite things to do is simply walk down 5th avenue and window shop and take in the energy of the bustling crowds…and of course, a trip down 5th Avenue is not complete without a stop into Tiffany's flagship store!
The Christmas Spectacular at Radio City Music Hall featuring the Rockettes rounds out the Christmas whirlwind tour of NYC. This year the Rockettes are celebrating their 85th year – much older than me! The show is truly spectacular and amazing…definitely a holiday tradition.
If you haven't experienced New York during the holidays it is something you should do at least once in your lifetime.  Enjoy!