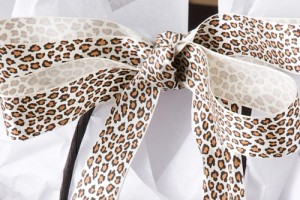 Let's start a new tradition at Christmas!  With the approaching holidays this is a great time to think of ways we can help our communities.  A friend forwarded this idea to me in an email and considering the state of our current economy combined with the spirit of the holiday season I think this is a great concept for us to embrace now.  Instead of spending money on products made in foreign countries such as China let's give gifts that help each other out.  Let's purchase gifts made here in America by American hands.  If we think creatively we can come up with meaningful and thoughtful gifts based on locally produced products and services for our family, friends, teachers, etc.
This concept is not new.  American Express started this movement last year with a promotion called Small Business Saturday and it really caught on.  Small Business Saturday was created for the small businesses who were missing out.  Big box stores benefit from Black Friday and online sites benefit from Cyber Monday so American Express came up with the idea to promote a Small Business Saturday in between.  This year that day is November 26th.  In addition to a national advertising campaign American Express contributes to the day by offering promotions on Facebook (along with an interactive map to find participating retailers) and a tool-kit for businesses that includes email templates and store signage.  The list of participating small businesses is endless and includes restaurants, shops, salons, liquor stores and more.  Here is the Small Business Saturday Facebook page.  As an incentive for consumers American Express card members can register their American Express card to get a $25 credit on their card by spending a minimum of $25 at a participating retailer on that day.  Hurry up though registration is limited.
Here is a list of some ideas to consider as gifts that will also benefit your community:
Spa gift certificates
Living Social or Groupon specials
Local cruise tickets
Salsa or other type of dance lessons
Karate lessons
Language lessons
Hair cut certificates
Car wash certificates
Car detail certificates
Oil change certificates
Indoor rock climbing
Ski passes
Local restaurant certificates
Driveway plowing
House cleaning services
Local breakfast place gift certificates
Water park passes
Local winery gifts or gift certificates
Indoor skydiving
Gym membership
Golf certificates
Lawn care certificates
Computer services
Concert tickets
Theater tickets
Movie tickets
Locally made jewelry, pottery, etc
Put together a basket with locally produced products and services
Let's continue this movement and make this the new American Christmas tradition to help our neighbors and community.  This is what Christmas is all about!
What ideas can you think of?
Image from
Namemaker